Efflorescence Aesthetic and Cellulite Reduction Spa is Eastern Oakmont PA's Most Experienced Endermologie Center...However, We Do Much More Than Endermologie To Make You Look Good!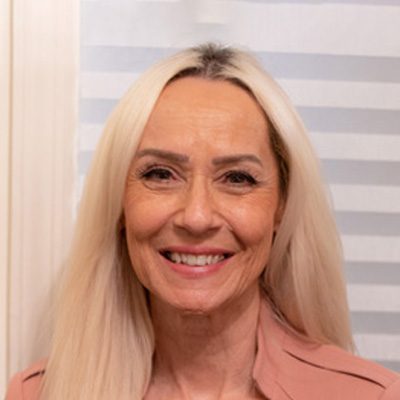 An expert in the beauty industry for over 20 years, Debbie is the owner and founder of Efflorescence Aesthetic and Cellulite Reduction Spa - a health spa in Pittsburgh PA that specializes in esthetic treatments ranging from Facial Countouring Massage, incredibly skilled Microcurrent, Hydrodermabrasion, Endermologie treatments, and everything in between.
Debbie's mission is to create a comfortable environment where clients can transform into the best version of themselves - with a plethora of incredible results, and years of experience on her hands; Debbie is one of her states top Estheticians often booked out many weeks in advance.
Her business has been featured in many news publications and she is always staying at the cutting edge of her craft by attending the latest international beauty expo's and doing events in her area to promote the newest and latest advances in her field.
Wherever Debbie is she is inspiring to those around her, her message is simply to focus on becoming the best version of yourself to find happiness.
---
ABOUT EFFLORESCENCE AESTHETIC SPA AND CELLULITE REDUCTION CENTER
We have been performing Endermologie since 2000, however, depending on your desires, we are your "One Stop Shop" for Anti-aging: Re-sculpting your face & body, changing the way you feel, and making you more beautiful both on the inside and out!
Mission Statement
My mission is to help women feel more beautiful about themselves, to give them a higher level of self esteem, and greater feeling of self confidence; allowing them to feel more beautiful on the inside by helping them to become more beautiful on the outside. I am able to achieve this by helping them to reshape their body, get rid of the appearance of cellulite, and make their skin healthier, more toned, and younger looking.
If it's your face you're looking to fix, our non-invasive face lift might just be the thing you're looking for to bring back your youthful appearance by smoothing out your wrinkles, tightening your skin, and re-toning the muscles of your face!
Licensed Esthetician and Lash Artist
Nevaeh Zoldak
My name is Nevaeh Zoldak; Licensed Esthetician and Master Lash Artist of 4+ years. I started my skincare journey in 2019 at The National Laser Institute in Scottsdale, Arizona.
Quickly continuing my education at South Hills Beauty Academy gaining expertise in the field of Esthetics! While taking advanced classes and gaining as much knowledge as possible. I pride myself in continuing my education whenever the chance comes up.
OFFICE HOURS
---
By Appointment Only
Efflorescence Aesthetic and Cellulite Reduction Spa