"Debbie is the best! I've been going to her for years and my skin has never looked better."
- Lauren
---
"Debbie is the best. She's knowledgeable, easy to talk to, and incredibly professional."
- Shawna Z.
---
"My first appointment with Debbie was absolutely wonderful. The micro-current facial is a very relaxing experience with amazing results."
- Mary F.
---
"Meeting you today was very interesting. I enjoyed hearing about the different technology used to do your treatments. Thank you!"
- Jean P.
---
"Debbie Endermologie always welcoming and warm toward me and I thank you Debbie for the great experience and quality work you have done on my body and face. Thank you for the gentle touch of your hands and the outstanding work you have done on my forehead, face and chin concerning wrinkles and shaggy skin on my body. I desperately need someone to take back the hands of time on these areas of my face and body. You take time with the graciousness of your hands and perform miracles on me. My gratitude for Debbie goes beyond word of appreciation again, thank you.
May God Keep and Bless You!!"
- Cordelia R.
---
Bikini Beautiful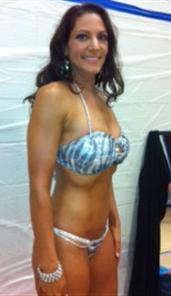 This is my second time doing Endermologie. I met Debbie several years ago and I found out that she had an Endermologie clinic in Monroeville. After three children, I wasn't happy with the cellulite on my legs and buttocks and I wanted it gone!- I had done a ton of research on cellulite reduction methods and endermologie was one of them. Once I found out Debbie did this I couldn't wait to see the results. Debbie is excellent at what she does. She is extremely knowledgeable and goes above and beyond to make sure you get the results you need. I got great results the first time, so I decided to go back to her again to get ready for my bikini competition. Even after these sessions, I plan on continuing with endermologie as a maintenance program because I love the way it makes me look and feel. Best of all I won 1st, 2nd, and 3rd place in each of the 3 categories in the contest!
- Kelly C.
---
My Last Resort
I am writing to share my enthusiasm about doing Endermologie at your facility. When I began Endermologie, I was more than a bit reluctant and even more than a bit suspicious of cellulite cures, but I can't tell you how glad I am that I gave Endermologie a chance.
As you know, I have been sick for about 4 years. My illness causes lots of fatigue as well as edema, and the effects of my lack of exercise and water retention have caused a dramatic increase in cellulite on my body. As you might imagine, this upset me very much. I tried expensive cellulite supplements, wraps, and creams that did nothing more than waste my money. I decided to try Endermologie as my last resort....And boy, am I glad I did!
My arms are smaller as are my legs and so is my waist and tummy. My skin looks much tighter and there has been a major improvement in the dimples. I can now wear a two-piece bathing suit and there is no way that would be the case without Endermologie!
Not only am I happy with the results, but I look forward to my treatments as they are very relaxing. Besides that, I enjoy seeing Debbie and think of her as a dear friend.
- Lisa J.
---
Finally…Fibromyalgia Relief!
I have been getting Endermologie treatments for several weeks now for Fibromyalgia. Not only have the treatments helped relieve my fibro pain, but the treatment has given me more energy than I have had in a long time. After eight years of dealing with fibromyalgia and having no success with medication, exercise, relaxation, etc., I finally have something that works! Thanks Debbie.
- Sharyn R.
---
No More "Nooks & Crannies"
I always said my thighs resembled the inside of english muffins, complete with all the "nooks & crannies". I was very self conscious and was searching for a way to reduce the dimpled appearance, especially of my thighs and buttocks. Exercise alone was not working!
I saw Debbie's ad for Endermologie and decided to give it a try. After the initial introductory package of 3 sessions, I was so impressed that I purchased an additional package deal. I have had great results…My thighs and buttocks appear smooth and more tone, and my waist and thighs are smaller too!
I enjoyed my sessions with Debbie and look forward to future sessions to help me maintain my new look.
I highly recommend Efflorescence Aesthetic and Cellulite Reduction Spa to anyone looking to improve the appearance of their cellulite….It worked for me…no more "nooks & crannies"!
- Kathy W.
---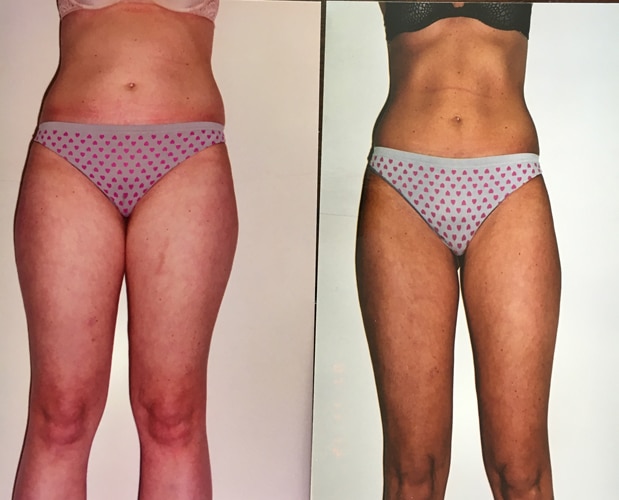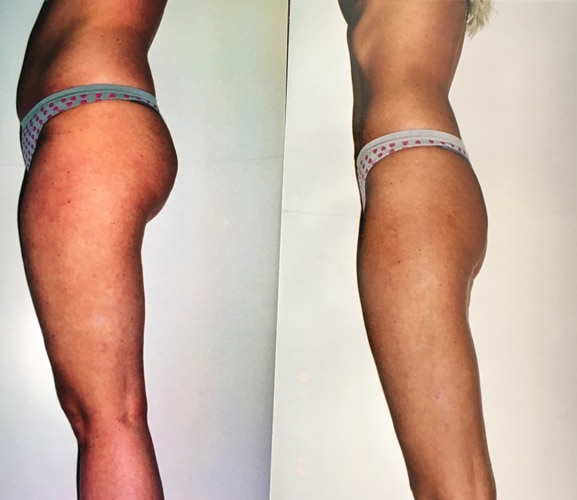 ---

OFFICE HOURS
---
By Appointment Only
Efflorescence Aesthetic and Cellulite Reduction Spa